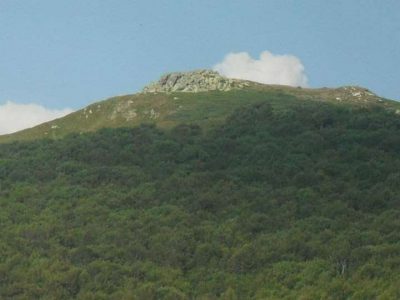 Medveđa Glava, Međedac or Međedak (1868 m a.s.l.)
From Medveđa Glava, there is a view on Biogradska Gora National Park, Lake Biograd, a part of Sinjajevina, katuns (katun is a small mountain village made of huts inhabited by shepherds in the summer) Goleš and Melaja, Komovi. This top is known for a specific volcaninc rock. Having in mind it is located on climbing path Vranjak-Goleš-Lake Biograd, it is an excellent spot for taking a break.
It is not recommended to stop here during cloudy summer days, because there is danger of lightning strike. Its surroundings are extremely rich with blueberries and medicinal herbs.