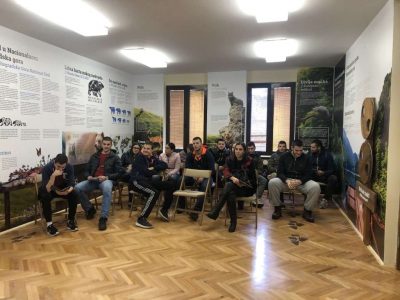 The educational center is located in the Administration building of the National Park in Kolasin. The educational center is dedicated to the wildlife of the National Park with an emphasis on the biology and ecology of bears. Movies about the Park values are shown at the Educational center as well as the wildlife footage from photo traps placed on a bear feeder.
Info:
Address: Buda Tomovica 10, 81210 Kolasin, Montenegro
Phone: +382 20 865 625
npbiogradskagora@nparkovi.me
Working hours: On weekdays from 07: 00h to 15: 00h
*Visits for organized groups of students and visitors should be announced a day in advance.