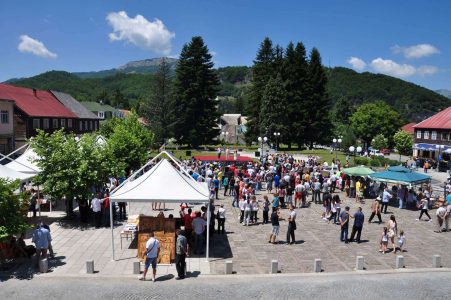 With help of institutions, societies and individuals, a rich culturally entertaining program was designed in Kolašin and it lasts throughout summer. This event was symbolically named "Breathe Kolašin" and its goal is to enrich the life in the town with events of various contents for both residents and tourists visiting.
Event "Breathe Kolašin" officially starts with "Market Day" which is consisted of numerous happenings.
Kolašin's Friends Society is a main sponsor of this event, represents a program prepared for the summer for everyone spending time in Kolašin. There are numerous events, such as Tango Camp, sports events, and regional festival of alternative theatre.
https://go.montenegro.travel/me/manifestacije/udahni-kolasin