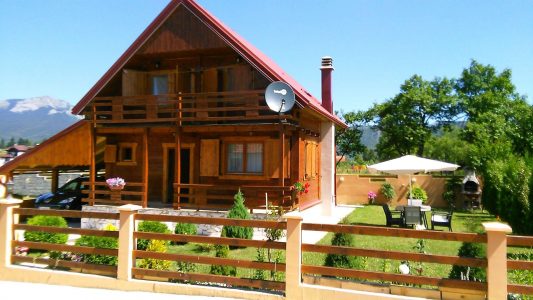 Lodge Breza Lux is a holiday home settled in very quiet location just 2 min drive from city center or 7 minutes by foot. You can fire up the barbecue for a tasty meal and enjoy the garden if weather is nice. Free private parking and wi fee is available on site.
The kitchen is equipped with a dishwasher, washing machine and there is bathroom with hot tube, slippers and a hair dryer. Two flat-screen TV with satellite channels is provided. Other facilities at Lodge Breza Lux include a sauna and terrace and national restaurant Vodenica is just few minutes away.
Owners of Lodge Breza Lux speak English.
Address:Breza bb, 81210 Kolašin
Phone:+882 67 321 004
E-mail:danijelaivanovic76@gmail.com