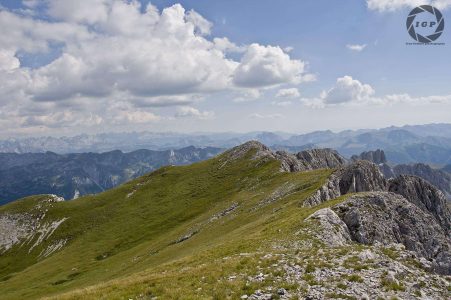 Komovi Mountain spreads in the southeast part of Montenegro, between Bjelasica and Prokletije, between rivers Lim and Tara. Komovi gathers three mountains:
Kom Vasojevički 2460 m a.s.l.
Kom Kučki 2487 m a.s.l.
Kom Ljevorečki 2453 m a.s.l.
Along with Durmitor and Bjelasica, Komovi is the most well-known of the Dinaric mountains. The diverse and unique flora and fauna, numerous mountain springs and rivers, abundance of cultural monuments, churches and monasteries, as well as the warmth of people living here won't leave you feeling indifferent. On contrary, when you find yourself in the empire of beech and coniferous forest above which rise Komovi, you will be breathless in the face of magnificent nature.