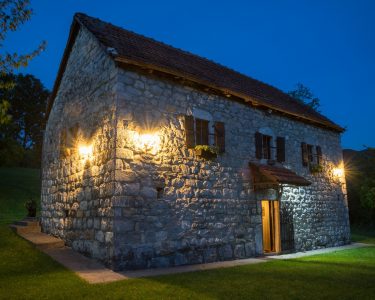 Rural household Đurđevina is located near the Monastery Morača, between Podorica and Kolašin, at 500m above sea level.
Stone house that's 130 years old. Ideal for summer and winter vacations.It's a 2 story house with 3 bedrooms with 2 double and 4 single beds, living room with kitchen and one bathroom.The house is also an etnographic museum because it has furniture, decorations and household items that date back to the beginning of 20th century.
Hiking and biking trails with a beautiful view of Maganik, Tali and Morača mountains.
The property contains a garden and an orchard.Guests can participate in all rural seasonal activities if they desire to do so.
Address: Manastir Morača
               81210 Kolašin
 Telephone. +382 (0) 69 056 923
 E-mail: goranjovanovic069@gmail.com