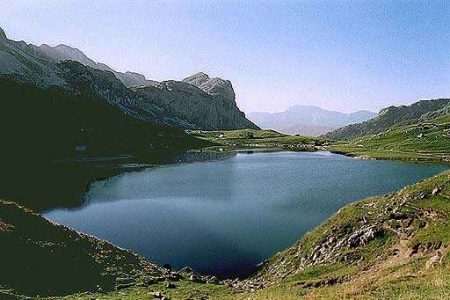 Captain's Lake is located on the border of two municipalities – Nikšić and Kolašin. It is located on Lukavica Mountain, which belongs to Morača Mountains. It is at 1678 m a.s.l, it is 480 m long and 200 m wide. Its depth is 37 m.
From the direction of Kolašin, you can get to this lake by hiking trails, and that is recommended only to the fittest hikers. The first you will notice when you arrive is completely abandoned katun at the bottom of Veliki Žurim. Wooden cottages have turned gray with time and completely blended with the surroundings.
The lake is rich with fish, especially trout, whereas on the rocks around it, you will notice chamois.
Your attention will be drawn by the house on the rock, which was an internet sensation.