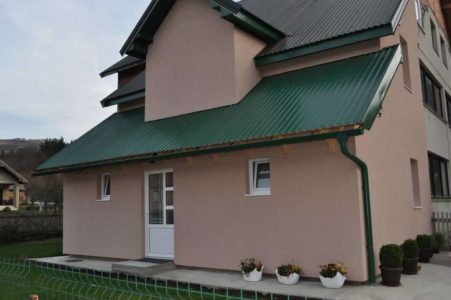 Green Home Apartments are located in the street Milivoja Bulatovića. This accommodation is 500 m away from town center, museum, cafes, restaurants, super market. It is located in a quiet part of town, with lots of greenery. In the vicinity, there are Botanical Garden and the Church of St. Demetrius. This accommodation is 9 km away from the Ski Center. Lake Biograd as part of Biogradska Gora National Park is around 20 km away.
This accommodation is categorized with 3*. As part of this accommodation, there are 4 rooms, two of which are twin (with separate beds) in the ground floor, and two with double bed on the first floor. Each of the rooms has separate bathroom, cable TV and Wi-Fi. There is also parking.
During summer, guests can use the garden, and there is also a storage room for bikes.
Adresa:Milivoja Bulatovića bb
Br tel:+382 69 074 766 +382 69 180 284
Email:greenhouse895@gmail.com