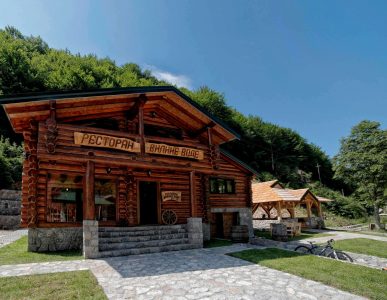 On the road to Ski Center Kolašin 1450 is a new spot for mountaineers and skiers' break. It is located two km outside the town, train station and bus station, and five km away from the ski center. It is a haven in the winter and a pleasant nook in the summer. Homemade cuisine specialties prepared using groceries from this area as well as power of Vilina Voda will empower you for activities offered by one of the most beautiful Montenegrin mountains – Bjelasica. Mountain climbing rafting, skiing… before or after the adventure. Here you can book accommodation in two apartments made of wood and stone in antique style.
SPECIALTY OF THE HOUSE
While enjoying the fresh air and untouched nature, don't miss out on trying specialty of the house, veal under the lid.
Adresa : Biočinovići bb
Tel. 068/ 309-631
020/ 862-144