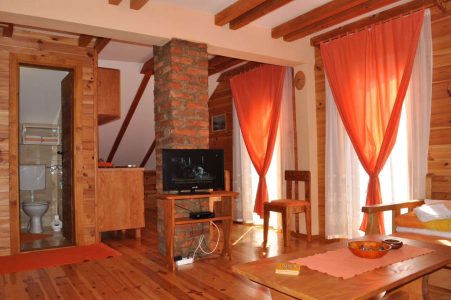 Dana Apartments are located in Kolašin, 25 km away from Bukumir Lake. There are two apartments to choose from. They consist of one bedroom, one bathroom with free toiletries, living room, and kitchen. Also, there is flat-screen TV, as well as barbecue equipment.
Ćupovi and Vilina Voda are located 9 km away from this facility.
The nearest airport is Podgorica Airport, 56 km away.
Address: Radoša Maškovica 3, Kolašin
 Telephone: +382 68 677 568
E-mail: danaapart@gmail.com