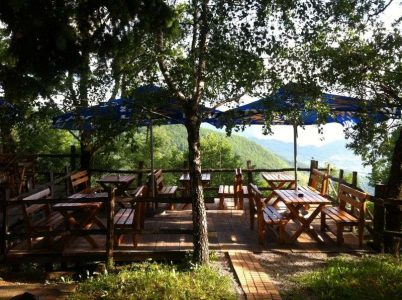 Crkvina Restaurant is located on the road Kolašin-Podgorica, it is near the road, and it has a beautiful view to the mountains. Crkvina is at 1060 m a.s.l. The restaurant has been opened since 1974; it is the most famous restaurant on Adriatic Highway. Famous Morača Monastery is located near the restaurant.
Our restaurant is opened during all seasons for 24 hours a day. Our menu contains a large selection of national dishes, various meat specialties, pork and veal on the spit, salads, deserts, etc.
We also have a large selection of drinks.
The restaurant has a private parking. During the summer you can enjoy on a large terrace, and during winter in cozy and warm lounge.
We invite you to our national restaurant Crkvina!
+382 (0) 67 560 670